Worried about your WordPress site's security? Let us guide you through crucial yet simple steps to safeguard it from online threats!
We'll demystify the tech for you, helping you integrate these measures into your routine or delegate them effectively. Our discussion includes the significance of using WordPress security plugins, comparing free and paid versions, and the essential practice of creating strong, secure passwords that are tough for computers to crack.
Discover the key to password security as we explore the famous XKCD comic and compare secure and insecure password examples. Learn how to enable two-factor authentication for added protection and the importance of regularly updating your WordPress site. We recommend scheduling a weekly check-in for optimal security and peace of mind.
Don't miss out on these valuable insights to keep your online presence safe and secure!
To keep your WordPress website safe, consider incorporating the following steps into your WordPress routine:
Use one of our favorite security plugins for WordPress to help keep you informed of security risks or attacks.
Make sure your WordPress related passwords are not only long, but hard for a computer to guess.
Consider turning on two-factor authentication with just a click of a button!
Keep your WordPress updated and clean of unnecessary plugins or themes.
Talk with your hosting provider to make sure that the connections to your site are safe and secure.
Always keep routine backups of your site in case your site gets hacked!
Mentioned Resources:
---
Making Quality Passwords – xkcd Comic: Password Strength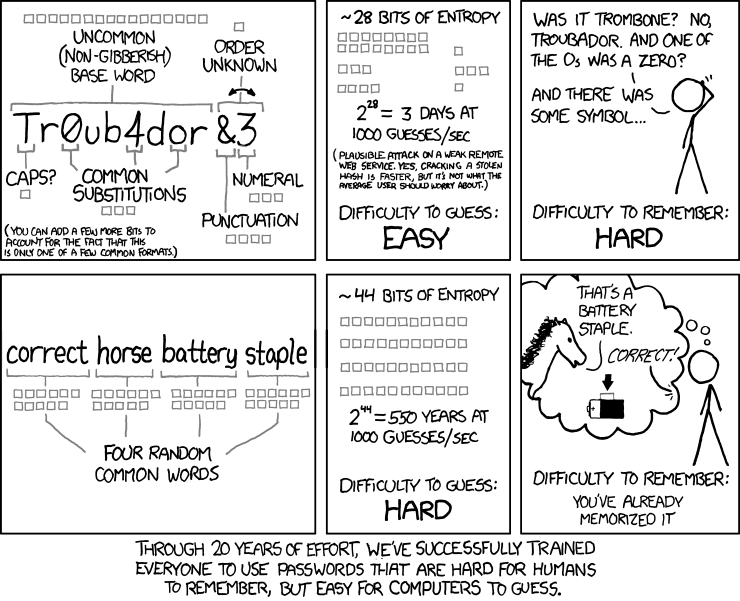 Updating WordPress – How to Update your WordPress Site Step-by-Step
Backing Up your Site – How to Back your Site Step-by-Step